Herpes Testing
Prevent painful breakouts and reduce transmission with quick and easy herpes testing.
Get Tested Now - $99
Herpes testing is your best option to identify the presence of the herpes simplex virus (HSV), which is a common viral disease known as oral herpes (HSV-1) and genital herpes (HSV-2). Tests are usually administered at a local diagnostic lab or healthcare provider to confirm virus contraction. Testing usually must be scheduled over the phone or requested in-office, which can cause discomfort and embarrassment.
But, not with Priority STD. Our online scheduling system allows you to discreetly find a testing location near you. No phone calls. No excessive paperwork. And since we don't accept insurance, there's no guesswork surrounding cost.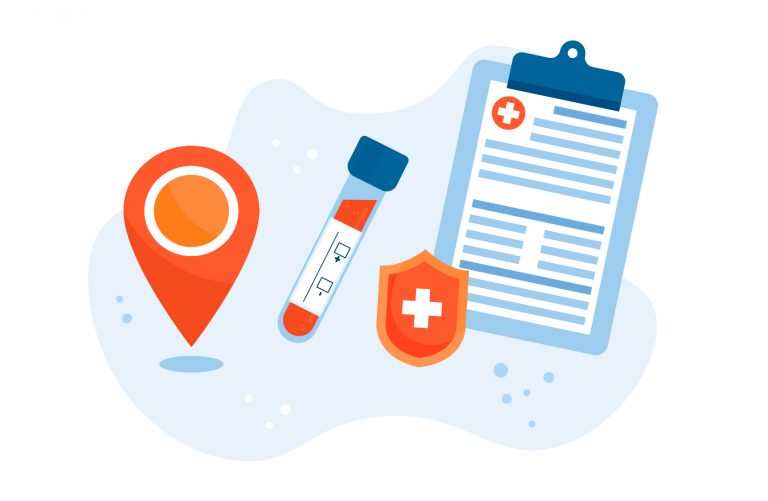 ORDER
Purchase your lab order privately online or over the phone. The process is simple, quick, and secure. Our care counselors are available to answer any questions you may have or help schedule testing.
VISIT
Get tested same day at any of our 4,000 private locations, no appointment is needed after ordering. Our collection facilities are discreet, no other patients will know the reason for your visit.
RESULTS
Test results are processed in typically 24-72 hours. You can access your results online through a secure patient login, or by calling one of our care counselors. Treatment options are available as well.
Wonderfully easy, surprisingly quick herpes testing.
How Herpes Testing Works
Herpes tests are a form of STD testing, usually performed through a sample of fluid from an open sore, a urine test or a small blood sample.1 Scheduling these tests usually requires you to verbally request them, which can be uncomfortable. However, with Priority STD, you can schedule a test online and get tested at a local private testing center without jumping through hoops. And no painful swabbing! Just a quick, easy blood sample.
Once we have your sample, your results will be available to view between 24 to 72 hours. And if you get a positive result, we'll send over treatment options.
Why Order Herpes Testing
With over 66% of the population living with HSV-1 (oral herpes) and 13% with HSV-2 (genital herpes), it's one of the most common and contagious STDs. Additionally, the World Health Organization (WHO) performed a comprehensive modeling test and found that HSV-2 was the most likely cause for nearly 30% of new HIV cases in 2016.2
Since most people living with herpes are unaware of their status, they can unknowingly spread the virus to unsuspecting partners and loved ones. Testing is the only way to know for sure if you're carrying the herpes virus. Left untreated, individuals will deal with painful, recurring outbreaks of sores and lesions which can negatively affect mental health and have an impact on their social life.
When to Get Tested
The incubation period for herpes is typically 3 to 7 days. If you believe you have been exposed to herpes, you should get tested after the incubation period has ended to avoid a false negative. If you're experiencing herpes symptoms, you should get tested as soon as possible. Sores around your genital area or mouth are the most common symptoms. Other signs include:
A burning sensation when urine comes into contact with sores
Difficulty urinating
Fever
It's important to note that HSV-2 prevalence is higher among women and in the WHO African Region.2 Those who are high-risk or display symptoms should prioritize getting tested.
Herpes Treatment
Although there is no cure for HSV, there are several treatment options available. In case of a positive test result, your doctor can prescribe an antiviral medication that prevents or decreases the number of outbreaks.
It is also recommended that individuals seek out mental health support to combat the stress and anxiety that might come with a new diagnosis as well as cope with the stigma surrounding the virus.
We get it. The thought of possibly having herpes is a scary thing. That is why Priority STD allows people, like yourself, to get tested without the hurdles.
We've made getting tested for herpes as easy as 1-2-3. Order online, visit a local testing center and get results within 24 to 72 hours. And, we'll be with you every step of the way. Our care counselors are available to answer any questions, whether you need assistance ordering tests, interpreting their results or seeking treatment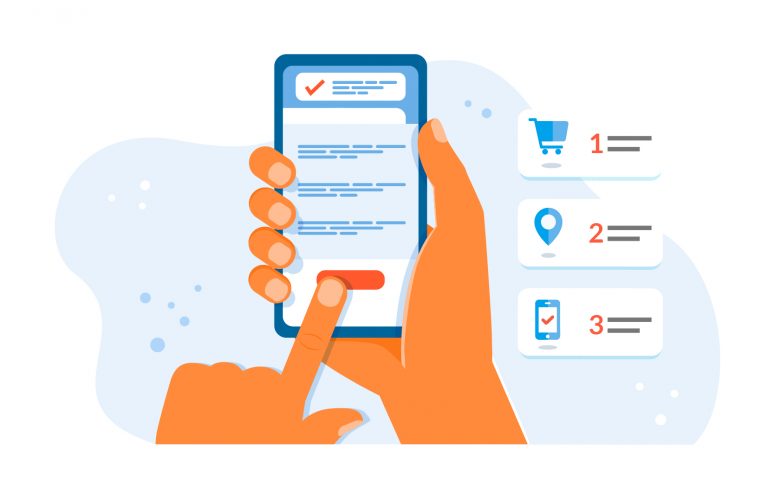 Our Tests are FDA Approved and Performed in CLIA Certified Labs
10-Panel STD Test
Most Popular
$198
Chlamydia
Gonorrhea
Hepatitis B
Hepatitis C
Syphilis
Herpes 1
Herpes 2
HIV 1 Ab
HIV 1 Ag
HIV 2 Ab
Chlamydia - $

89

Gonorrhea - $

89

Hepatitis B - $

59

Hepatitis C - $

59

Herpes I/II - $

99

HIV 1/2 - $

79

Syphilis - $

69

Trichomoniasis - $

109

Mycoplasma Genitalium - $

139

HIV RNA Early Detection - $

169
Have Questions?
Do you take walk-ins?
To get same day testing, simply purchase your lab order either online from our website or over the phone with one of our care counselors. Once your order has been placed, you can get tested immediately at any of our local and discreet collection facilities without an appointment. No other patients at the testing center will know your reason for visiting other than to give a routine urine and blood sample.
How do I get my test results?
Your test results are accessible through a secure login unique to your order, updated 24 hours a day including partial results. Once your final results are available, you'll be notified by email discreetly. Test results are expedited as a rush order and typically process just 24-72 hours after visiting the collection facility. If you have questions about your results or require a treatment consult, our care counselors are just a phone call away. Nothing will ever be sent to your home or healthcare provider to respect your privacy.
Do I need an appointment after ordering?
No appointments are required at the collection facility after you have ordered your test. Your lab order is valid for 90 days and can be used immediately once your order has been placed. Typically your entire visit will take no more than 15-30 minutes.
How accurate are my test results?
All of the tests we offer are FDA approved and performed in CLIA certified labs to ensure the highest level of accuracy. Some STDs require that you wait a period of time after sexual contact before getting tested. Each disease has a different latency period, so understanding 
when to test
 is important. If you have questions, our care counselors are happy to walk you through the process, start to finish.
Do I need to fast before getting tested?
No fasting is required for any type of test we offer. If you are testing for chlamydia, gonorrhea, or trichomoniasis, please ensure that you have not urinated for at least one hour prior to visiting the testing center.
Do you accept insurance?
To use your health insurance, we are able to provide all of the necessary information to file a self-claim. We utilize Quest Diagnostics which is the largest lab network in the nation, therefore most healthcare providers will offer some form of reimbursement. We will never directly bill your insurance to ensure your results are completely private and kept off of your permanent health record.