Walk-In STD Testing
Are you thinking about getting tested for STDs? If so, you might be wondering where to go. Walk-in STD testing is a convenient option available at many clinics and health centers. This type of testing allows you to show up without an appointment and get tested on the spot. Plus, it's often less expensive than getting tested through your doctor. Here's what you need to know about walk-in STD testing.
Get Tested Now
Getting tested for something can feel daunting, so it's important to remember that you always have access to the help you need. Whether you make an appointment or decide to walk in for a test, knowledgeable staff is prepared to answer all your questions and help ensure that the testing process is accurate and done right. So don't hesitate to get the help you need; it's worth it in the long run!
Reviewed on 12/29/2022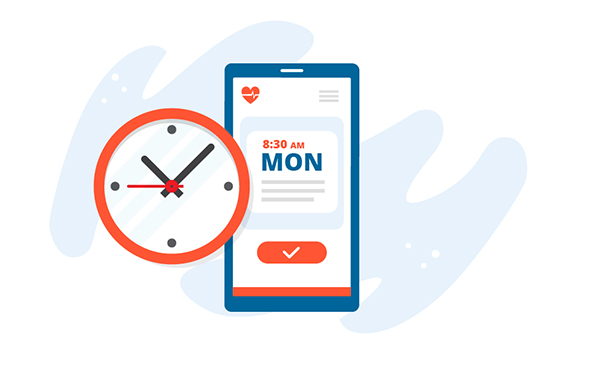 Get results in as little as 15 minutes
Who says you can't get results quickly? We understand life can be hectic, so we offer the ability to get results in as little as 15 minutes. You'll be amazed at how easy it is to accomplish your goals in such a short amount of time! Our process allows for streamlined and efficient use of resources, so you don't have to worry about wasting any of your precious time. As long as you follow our guidelines and tips, you can succeed with minimal effort and maximum efficiency!
All tests are confidential
It can be challenging to understand the weight of confidentiality when taking tests. Rest assured that all tests are held to a highly confidential standard, meaning any information shared or discussed will never be revealed without your express consent. This enables you to feel comfortable and secure while partaking in any assessment, allowing your true abilities and knowledge to shine through without worrying about judgment or divulging personal information. Protecting your privacy is a priority, so you can always trust that your test remains safe and secure.
Test for all common STDs, including HIV, chlamydia, and gonorrhea
Testing for sexually transmitted diseases (STDs) is a critical step to take when protecting your health. However, many common STDs can go undetected due to easy-to-miss symptoms; getting tested regularly is essential. In particular, HIV, chlamydia, and gonorrhea are ubiquitous, with over two million cases each reported annually in the United States. Testing for all three of these STDs is an excellent way to ensure that you are healthy, especially if you're sexually active or recently exposed to any STDs. Fortunately, testing for these infections can be done quickly and easily at most doctor's offices or clinics, so there is no reason not to get tested!
No insurance necessary
There is hope if you're looking for a way to get the medical care or services you need without having to purchase an insurance policy. Many privately and municipally funded clinics offer health care services regardless of your financial situation or insurance status. In addition to free preventive care such as annual physicals and flu shots, these clinics often provide discounted primary and specialty care and other non-medical services like job training and housing assistance. Do some research to find out what clinics near you are available and any conditions that must be met to benefit from their services. Taking advantage of no-insurance necessary options is a great way to manage your healthcare needs without adding to the financial burden.
ORDER
Purchase your lab order privately online or over the phone. The process is simple, quick, and secure. Our care counselors are available to answer any questions you may have or help schedule testing.
VISIT
Get tested same day at any of our 4,000 private locations, no appointment is needed after ordering. Our collection facilities are discreet, no other patients will know the reason for your visit.
RESULTS
Test results are processed in typically 24-72 hours. You can access your results online through a secure patient login, or by calling one of our care counselors. Treatment options are available as well.