Same Day STD Testing
If you need an STD test, we know you don't have time to wait for an appointment. You want to get it over with as soon as possible. And with Priority STD Testing, you can.
Get Tested Now
With same day STD testing, you don't have to worry about how to fit STD testing into your busy schedule. At Priority STD Testing, we want the testing process to be as quick, easy and convenient as possible. We don't believe you should have to wait weeks for an appointment at your doctor's office, and we know that having to wait can sometimes cause people to be hesitant about getting tested at all. That's why Priority STD Testing is proud to offer STD testing the same day you place your order.
Reviewed on 11/02/2019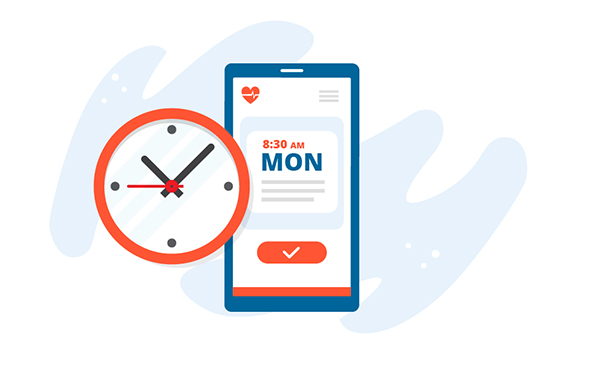 Fast
Everything about our testing experience has been streamlined to be fast, convenient and discrete. To get tested, you just need to order your test online or by calling a care counselor, show up at the testing center for your routine sample collection, and then you can retrieve your results in the next 24-72 hours. The visits typically take no longer than 15-30 minutes to complete, and samples are taken at a professional CLIA certified collection site.
Convenient
Getting tested at Priority STD Testing is designed to fit into your schedule easily. Most testing centers are open Monday through Saturday so that, no matter how busy you are, you always have time for a quick visit to get tested. With our online ordering, you can order testing at any time, 24 hours a day, 7 days a week. As long as your local testing center is open, you can order a test and head straight to the collection site afterward.
No Additional Cost
There's no additional cost for getting same day STD testing through Priority STD testing. All lab orders are valid for 90 days and can be used immediately after your test has been ordered. This means you are free to choose when you want to be tested without worrying about an appointment time or paying extra for a same day STD test.
Confidential
Despite every measure made to streamline and expedite the testing process, you can still count on Priority STD Testing to offer you the same confidentiality of any testing center, doctor's office or clinic. Testing through Priority STD Testing is fast and convenient, but also safe and confidential. Priority STD Testing is in compliance with the rules and regulations included in the Health Insurance Portability and Accountability Act, or HIPAA, which protects the privacy of patients' medical information. This includes any individually identifiable information about your testing, results, treatment or health.
Priority STD Testing is also in compliance with all state and federal regulations governing the reporting of any positive test results to ensure you are not contacted in the event of a reactive test. For more information, you can review our Privacy Policy.
Our goal at Priority STD Testing is to encourage everyone to practice safer sex, know their status, get tested more frequently and reduce the stigma associated with STD testing. To that end, we strive to make the testing process as accessible, convenient and affordable as possible. No matter what kind of testing you need or how soon you need it, Priority STD Testing strives to help you find it.
ORDER
Purchase your lab order privately online or over the phone. The process is simple, quick, and secure. Our care counselors are available to answer any questions you may have or help schedule testing.
VISIT
Get tested same day at any of our 4,000 private locations, no appointment is needed after ordering. Our collection facilities are discreet, no other patients will know the reason for your visit.
RESULTS
Test results are processed in typically 24-72 hours. You can access your results online through a secure patient login, or by calling one of our care counselors. Treatment options are available as well.