STD Test Results
Unlike many other STD testing options, our goal is to provide the fastest and most accurate test results so you can be sure of your status.
Get Tested Now
To ensure no one has access to your results but you, your results are made available through a secure login unique to your order. Results are updated 24 hours a day, 7 days a week and typically will only take 24-72 hours to process. If you would prefer to call, simply contact a care counselor for a complete consultation on your test results. Nothing will ever be mailed to your home or healthcare provider. We are in compliance with all state and federal regulations governing the reporting of positive test results to ensure you are not contacted in the event of a reactive test. Your protected health information (PHI) is protected by HIPAA to ensure your information is kept private.
You will receive an email notification when your final results are available, however partial results can be accessed by logging in to the patient portal included in your order confirmation email. We do not store any PHI on our public website.
Early detection tests can take up to 5 business days to process as they are specialty send-offs. If you test positive for HIV, Syphilis, Hepatitis B or C, confirmatory tests are run free of charge, which will take additional time to process.
Reviewed on June 14, 2023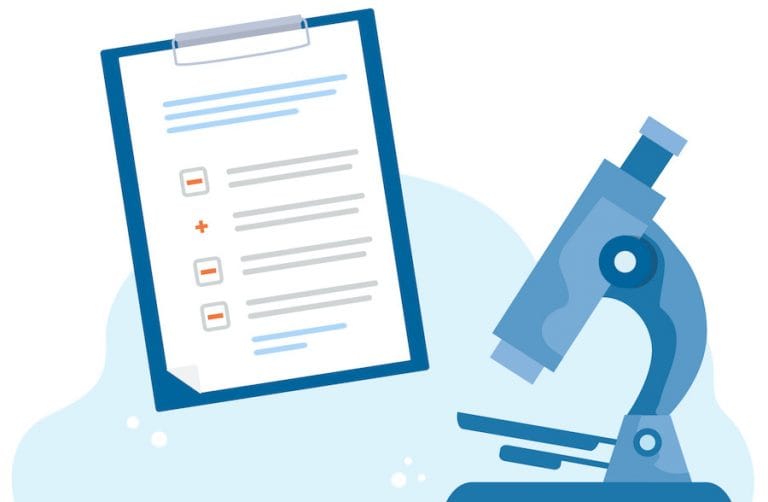 How to Read Your Results
When should I get tested again?
The frequency with which people should get tested
depends on your sexual activity and the specific STD/STI
. As recommended by the
CDC
, HIV testing is recommended at least once for people between the ages of 13 and 64. Women should be tested every year for chlamydia and gonorrhea if they are 25 years old or younger and should continue testing if they have new, multiple or high-risk sexual partners. The CDC recommends specific testing for pregnant women and sexually active gay or bisexual men such as HIV and syphilis testing. Finally, HIV tested should be a yearly priority for individuals who use unsafe or shared needles.
What does the value column mean?
The value column is used for STD tests that use a range of numerical values to describe whether the test is positive or negative. Range is shown with either the greater than [ > ] or less than [ < ] symbols. This number represents the level of reaction to the test which was recorded by the lab. [ < ] means that the value was the lowest reaction that the lab can measure. [ > ] means that the value was the highest the lab could measure. These types of tests will supply you with an index or key to depict what range of numbers is attributed to a negative, equivocal or positive test. The higher the reaction, the more likely the test will turn out to be positive. A value of < 0.90 would be considered negative, 0.90 to 1.09 is equivocal and any value larger than 1.09 is considered a positive result. 
What does the range column mean?
The range column identifies the values which determine if a test is negative, positive or equivocal. This will determine the range of values for each possible result. For example, if anything in the < 10 range is considered negative, then a test result of [ 5 ]  would be negative. If the results are equivocal or need further explanation, our healthcare professionals are happy to help you understand your results and next steps. 
My results are negative but I still have symptoms. What should I do?
If your results come back negative, but you are still experiencing symptoms, you should see a doctor or call our care counselors. With the help of a health care physician, the underlying cause of such symptoms can be discovered and proper treatment can be established. 
My partner is positive, but I tested negative. How is this possible?
It is possible that couples testing can result in one partner receiving a positive result and the other a negative result. This can be due to low exposure to the STD/STI or the incubation period unique to each. The
incubation period
is the time frame between exposure and symptoms when the bacteria or virus is undetectable by lab tests. Due to this, it is important to be mindful of the incubation period of the particular illness which you are testing for and when to schedule your test. This will achieve the most accurate results. 
Men and women also have different levels of risk for transmission--depending on the illness. According to the
Centers for Disease Control
(CDC), women are more at risk for contracting an STD in general. This is due to the thinner membrane and moist environment of the vagina, making it easier to breed infection. Meanwhile, the penis does not have such delicate membranes. However, over
80% of all the newly reported HIV cases
within the US in 2017 were among men. This statistic is even higher for HIV cases that were transmitted via male-to-male sexual contact. For this reason, keeping the risks for your demographic in mind is a great way to remain proactive about sexual health.  
Some physicians may prescribe the medication for the ailment, despite negative test results. They may also recommend later testing to avoid the incubation period. This is especially true for infections such as chlamydia or gonorrhea that are easily treated but have serious consequences if ignored. For example, chlamydia and gonorrhea are the most common root-causes of
pelvic inflammatory disease
(PID). PID can cause multiple complications including infertility and chronic pelvic pain. 
Glossary Of Terms
While we do our best to help you interpret our data, this information is just a guide. If you have any questions or need clarification, feel free to reach out to your healthcare provider or our care counselors.
Normal, Negative, Not Detected, Non-Reactive

An infection was not found.

Abnormal, Positive, Detected, Reactive

An infection was found.

Equivocal, Indeterminate

This result is not firmly positive but it's not clearly negative.

<

Less than sign

>

Greater than sign

TNP

Test Not Processed. If you see this in your results, contact our support team so we can schedule a recollection free of charge.
Order
Purchase your STD lab order privately online or over the phone. The process is simple, quick, and secure. Our care counselors are available to answer any questions you may have or help schedule STD testing.
Visit
Get tested same day at any of our 4,000 private locations, no appointment is needed after ordering. Our collection facilities are discreet, professional, and value your privacy. No other patients will know the reason for your visit. 
Results
STD test results are processed typically just 24-72 hours after collection. You can access your results online through a secure patient login, or by calling one of our care counselors. Treatment options are available as well.