Saturday STD Testing
At Priority STD Testing, we know you're busy. You shouldn't have to struggle to find time to fit in testing that's essential to your health and wellbeing.
Get Tested Now
Life can be pretty hectic. You shouldn't have to rearrange your whole day to make time for your health. That's why we offer Saturday STD testing options to fit into your busy schedule, at no additional cost to you.
Reviewed on June 17, 2023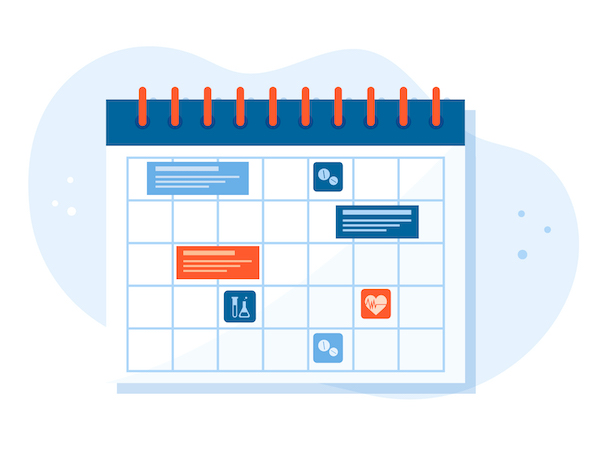 Convenience
We want you to have peace of mind as soon as possible, and we believe you shouldn't have to wait another day to take a step toward better health. Many of our collection sites offer STD testing on Saturday with no appointment necessary.
No Additional Cost
Some testing centers might charge you a higher rate for a weekend appointment. With Priority STD Testing, there is no additional cost or fee for Saturday STD testing.
The Process
Our testing process is three simple steps: order, visit, results. Use our online service or call in to one of our care counselors to place your order for the tests you need. If you're not sure what tests you need, our counselors provide a free consultation to determine which choice is best for you. From there, it's a quick visit to your nearest testing center. Your appointment should only take 10 to 15 minutes, with just a simple blood or urine test. We don't use painful swab tests. Once your test is complete, the results will be available within 24-72 hours. Just call in to one of our counselors to retrieve your results. If you have any positive results, we will talk you through next steps for your treatment plan and can even provide treatment for you by calling in a prescription to your local pharmacy. It's that easy.
Call one of our care counselors today and let us help you find an appointment that works for your schedule. We are available by phone with convenient hours Monday through Saturday at 1-888-211-2365.
Order
Purchase your STD lab order privately online or over the phone. The process is simple, quick, and secure. Our care counselors are available to answer any questions you may have or help schedule STD testing.
Visit
Get tested same day at any of our 4,000 private locations, no appointment is needed after ordering. Our collection facilities are discreet, professional, and value your privacy. No other patients will know the reason for your visit. 
Results
STD test results are processed typically just 24-72 hours after collection. You can access your results online through a secure patient login, or by calling one of our care counselors. Treatment options are available as well.