Confidential STD Testing
We know your privacy is important to you. That's why we make efforts to provide the utmost confidentiality at every step of your testing process.
Get Tested Now
When it comes to your sexual health, we know that getting confidential STD testing is a top priority. You can rest easy knowing that your private health information is completely confidential through Priority STD Testing. Whether you choose to order online or over the phone with one of our care counselors, your privacy and confidentiality are maintained every step of the way. Choosing confidential STD testing from Priority is a safe choice.
Reviewed on June 2, 2023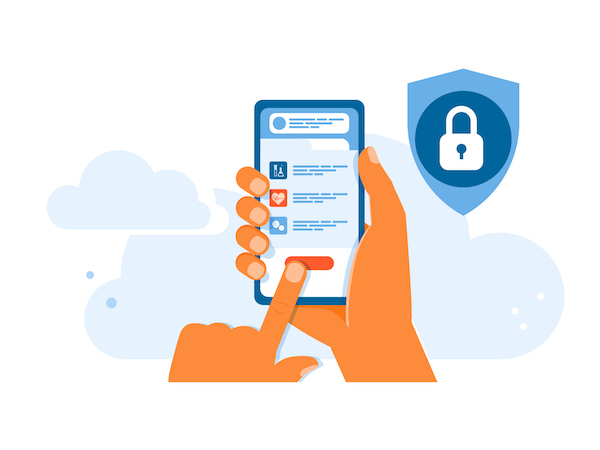 How Priority STD Testing safeguards your privacy
HIPAA
Priority STD Testing complies with all rules and regulations included in the Health Insurance Portability and Accountability Act, or HIPAA. HIPAA regulations protect the privacy of your medical information, referred to as protected health information or PHI. This includes any individually identifiable information about your health, treatment you have received or payment for that treatment.
Health Insurance
We do not accept payment from private or federal health insurance providers, including Medicare and Medicaid. What this means for you is that your tests and results are never reported to your health insurance provider, where they would become part of your permanent medical record.
Payment
We accept various forms of payment including credit cards, debit cards, PayPal, prepaid gift cards issued by a major credit card company, and health savings accounts. To further ensure your confidentiality, any charges associated with your testing will appear on your banking or credit card statement as "SFHT."
Results
We safeguard your results to ensure complete privacy. You will never be contacted directly regarding your test or results without prior consent. Results are made available through a secure login unique to your order. You may also call in to one of our care counselors, verifying personal information before we will release any results. This ensures no one has access to your test results but you.
We are in compliance with all state and federal regulations governing the reporting of positive test results to ensure you are not contacted in the event of a reactive test. Please review our Privacy Policy for more information.
In addition to offering completely confidential STD testing, there are many other benefits that make Priority STD Testing the best choice:
Convenient locations:
Priority STD Testing has a large number of testing centers located across the US, so chances are you're not far from your nearest testing location. We want the testing process to be as convenient as possible, and that includes not having to go out of your way to find easy, affordable and accessible testing.
Easy scheduling:
When you decide to get tested at Priority STD Testing, making an appointment for your testing couldn't be easier. At Priority STD Testing, you can schedule an appointment online 24/7. Our testing centers have convenient hours, including Saturdays, so you can easily find an appointment time that works for you.
Same-day testing:
At Priority STD Testing, weeks waiting for an appointment or to get your results. In most cases, as long as the testing center near you is open, you can make an appointment online and get tested the same day—sometimes within hours of scheduling your appointment!
Fast appointments:
Not only are appointments with Priority STD Testing fast and easy to schedule, they're quick to complete, too. The average patient visit time is about 10 to 15 minutes from the time you walk through the door until the time you leave. You won't spend hours in a waiting room or in an office waiting for a doctor or nurse.
No painful swabs:
Older STD tests often rely on painful swab collection. At Priority STD Testing, we only use swab-free tests, which are just as (if not more) accurate than swab tests and much less painful.
Fast results:
At Priority STD Testing, your results are available to you as soon as possible after your appointment. After getting tested, your results will be available within 72 hours, and you'll be able to get a prescription for treatment, if necessary. When you're dealing with the possibility of having an STD, your time is precious. With Priority STD Testing, you could be saving yourself weeks of time you might spent waiting on a doctor or clinic.
Accurate results:
At Priority STD Testing, we promise to use only the most accurate tests and testing methods. No matter what you get tested for, at Priority STD Testing, you can be sure you're getting the most accurate results possible.
No uncomfortable face-to-face conversations:
When going to a doctor or a clinic, you'll likely have to have a talk with a doctor, nurse or other employee about why you want testing, how you may have been exposed, and more possibly uncomfortable topics. At Priority STD Testing, the person at the testing center won't ask you any questions about the kind of testing you're getting, because they don't know. The only information they have is your personal information and what kind of sample to collect. Then, the lab processes your sample based on your order and tests for the infections you selected. If at any time you do want to talk to someone about getting tested, whether you're curious about when you should get tested, what kinds of tests to get, what your results mean, or any other questions about the process, our care counselors are available to chat online or over the phone during our regular business hours.
Affordable:
At Priority STD Testing, it's our goal to make STD testing more accessible for everyone, and while that includes things like having convenient local testing centers and fast and easy appointment scheduling, it also includes things like making the testing process affordable. Whether you have insurance or not, every patient pays the same amount for testing, and there are no hidden or additional costs like there sometimes are with doctor's visits. You pay once when you schedule the appointment and that's it. You'll always know what your testing costs, so you can budget it in when you need it.
Order
Purchase your STD lab order privately online or over the phone. The process is simple, quick, and secure. Our care counselors are available to answer any questions you may have or help schedule STD testing.
Visit
Get tested same day at any of our 4,000 private locations, no appointment is needed after ordering. Our collection facilities are discreet, professional, and value your privacy. No other patients will know the reason for your visit. 
Results
STD test results are processed typically just 24-72 hours after collection. You can access your results online through a secure patient login, or by calling one of our care counselors. Treatment options are available as well.