Getting tested for STDs can be an embarrassing process, whether it's broaching the conversation with your doctor or waiting to be seen at a free clinic. As such, it's no wonder that the prospect of STD testing at home has risen in popularity. The idea of confidential STD testing at home seems more convenient: You can do it whenever you'd like, in the privacy of your home, and send the kit away at your convenience to have your results processed. There's no awkward face-to-face conversations (at least, not with a medical provider) and the whole experience is on your terms.
However, as with many things, STD testing at home may be too good to be true.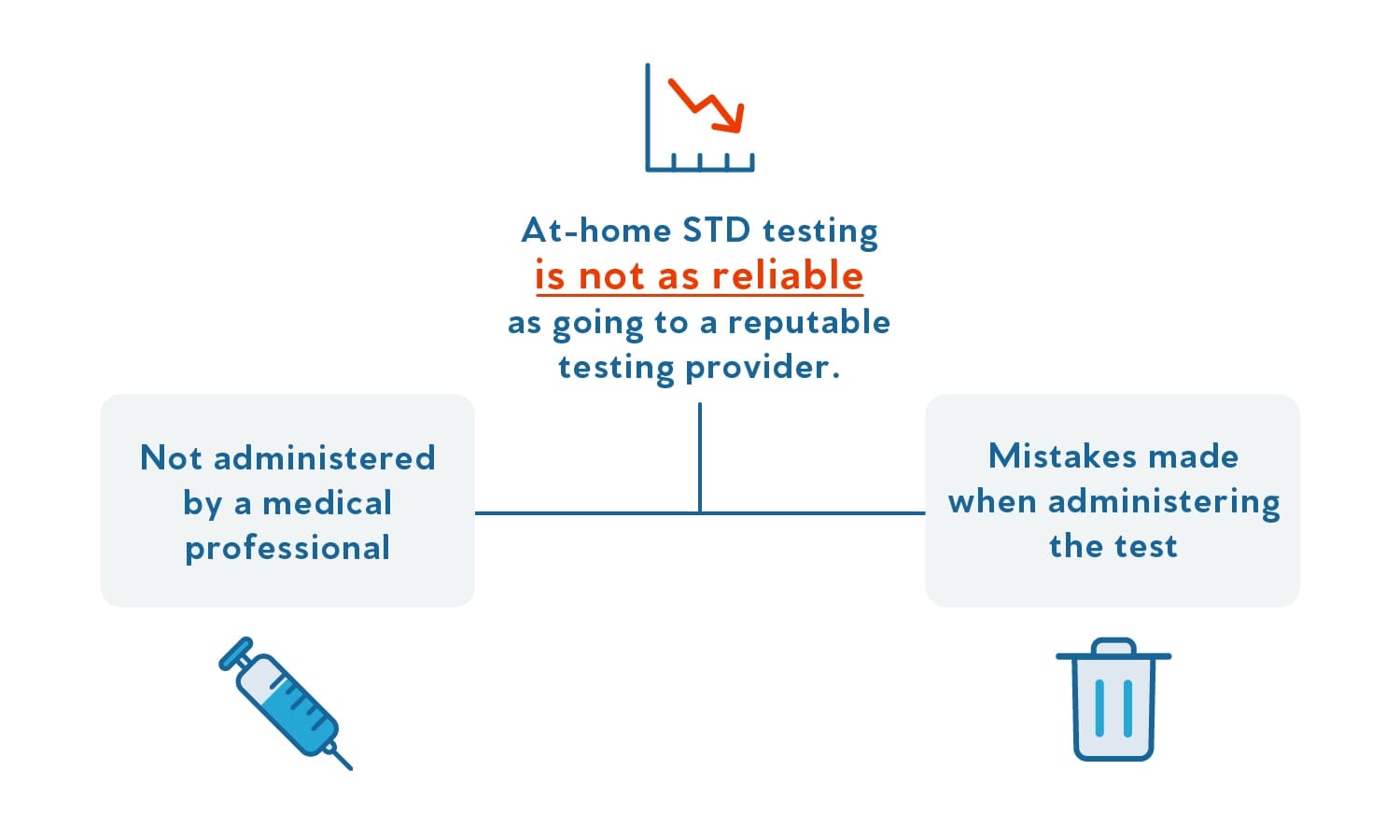 Unfortunately, where the accuracy of these tests often comes into play is user error. Simply put, if you're ordering an at-home STD test kit, you're probably not a medical professional. You probably don't know how or when to administer an STD test.
Most at-home test kits require you to prick your finger and collect a blood sample or collect a sample of your urine, sometimes multiple times, depending on the kit and what you've requested to be tested for. Sometimes, this process can make people confused or uneasy, or both, causing mistakes to be made in the collection of these samples.
As a result of this and other factors, at-home STD test kits have shown to provide false negative results more frequently than testing done with a lab or reputable testing center. What that means is that an at-home test kit could tell you you're free and clear when, in reality, you might have contracted something, leading to you being an irresponsible sexual partner.
Suppose your at-home STD test is analyzed and you get notified that you've tested positive. Whether it's an accurate result or not, what does that mean? What are your next steps? Is treatment available? How will you receive it? In most cases, a doctor or pharmacy won't prescribe you something just because a kit you bought online told you so.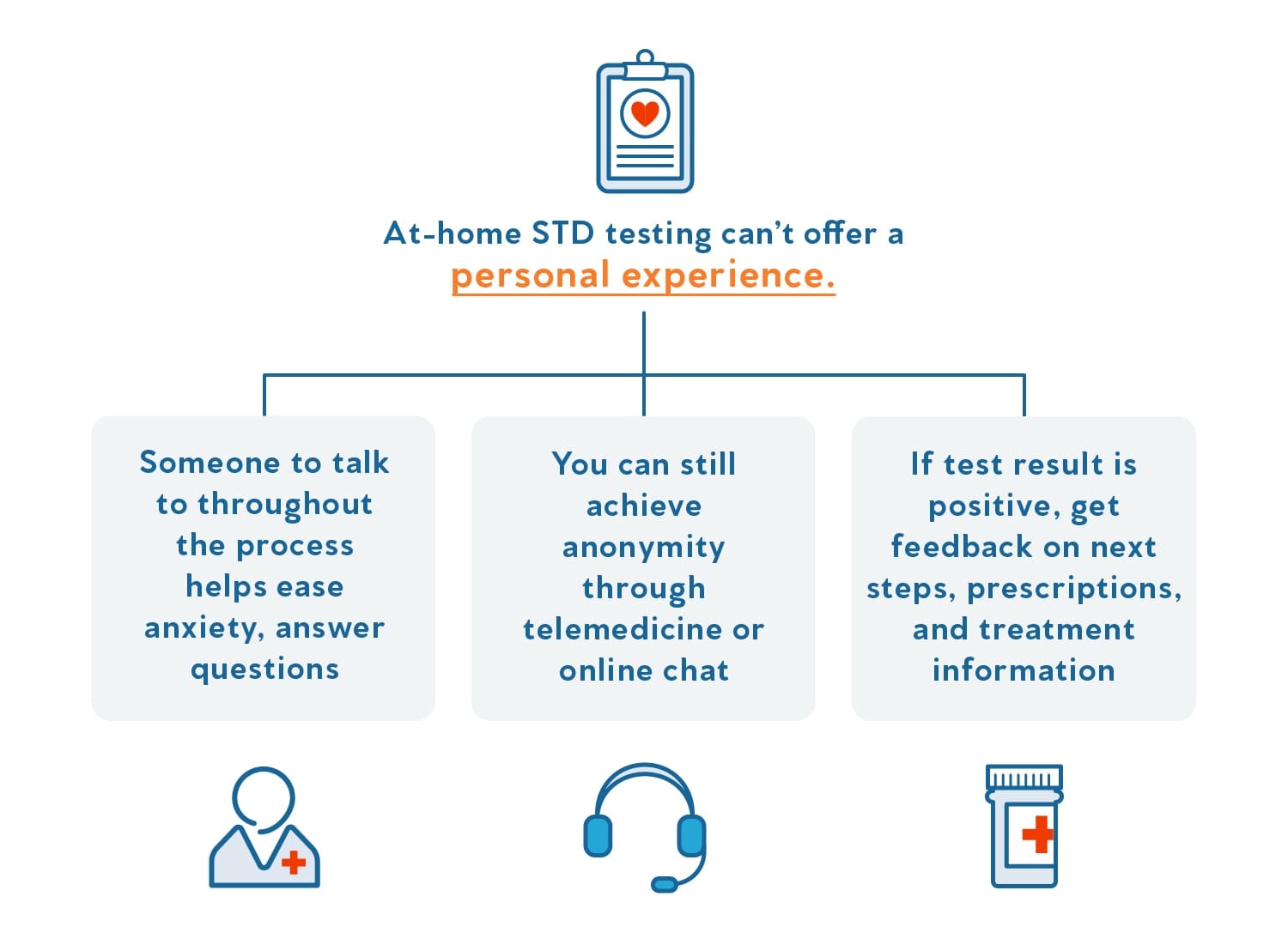 Something else that STD testing at home can't offer is a personal experience. While that might seem like something you're trying to avoid, having someone to talk to about your testing experience and results can be a blessing. It's a time that gives a lot of people anxiety, and sometimes talking to someone throughout the process can help. It doesn't have to be your doctor or someone at a free clinic, either. With the rise of telemedicine, many STD testing providers have moved to online chat or phone options for the testing process, allowing you the cloak of relative anonymity while still being able to talk to someone throughout your testing process.
And while an at-home STD test kit may seem more private, it can sometimes be the opposite if someone you live with discovers the box, or someone on your street or in your building sees it on your doorstep or in your hands as you walk back to your home. It's also not nearly as quick as some other STD testing options, given that it can take more than a week for the kit you ordered to arrive, and just as long to learn your results after you've completed the testing.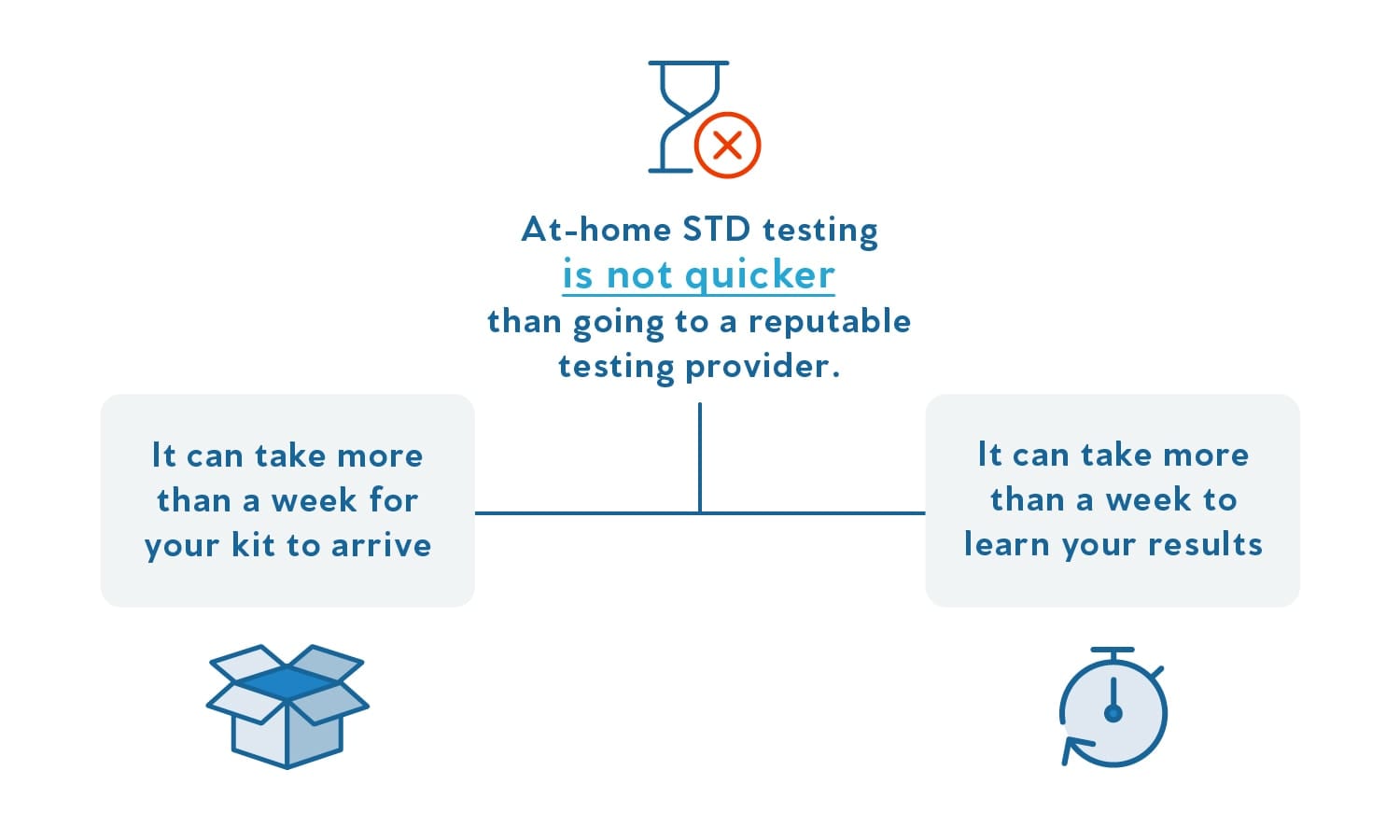 While STD testing at home might seem like a convenient and private way to cover your STD testing, you're better off going to a reputable testing provider for results that are likely to be more accurate.